We distribute CERULE products in several countries
The essential ingredient in the manufacture of CERULE products is blue-green algae from Lake Klamath, located in Oregon in the United States.
Klamath Algae (AFA) is recognized as the most complete food currently on the dietary supplement market.
We distribute two product lines:
- The wellness range includes: Stemenhance Ultra, Plasmaflo, Cyactiv, Cyactiv Flex and CollagenActiv.
- The skincare range includes: Replenishing Night Cream, Instant Tightening Serum, CC Cream, Purifying Micellar Gel and Soothing Micellar Gel.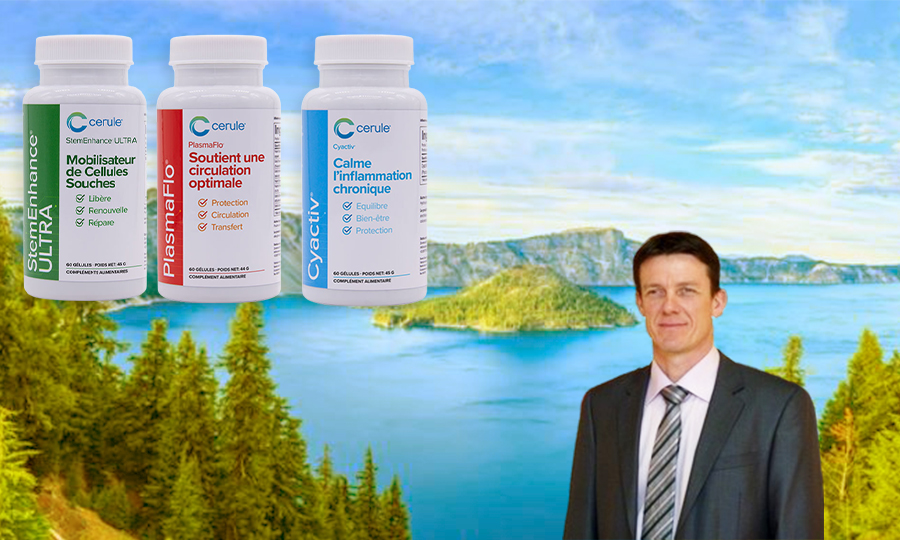 - Possibility for our privileged customers to acquire their products at lower cost.
- Possibility to become a distributor of our range at; chosen time ...
- Advice, training and support for your success...